Description
Mission Blue Asymmetrical Dress
Asymmetrical Dress, draped high front neck. Ties in back like a backwards kimono. Flattering for many figure types, but for taller person. One-of-a-kind! Looks amazing from every angle.
Color, fabric type and weight: Blue, black, and green striped light cotton/polyester sweater knit, medium weight.
How to wear: Looks great with heels or boots to a date night, weddings, or a nice evening out.
Fits sizes 2 to 8. Tall length.

Dry clean only.
how to order your size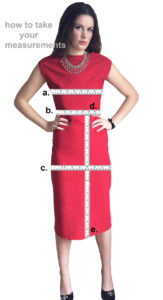 Ordering your correct size begins with accurately measuring yourself. You might think that you can order a size that you've worn before, but that doesn't necessarily work – because sizes can vary greatly depending on the manufacturer. After you've measured yourself… continue reading →
special orders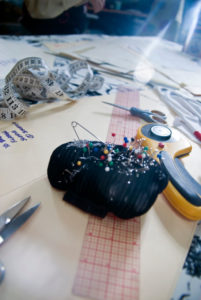 You may not see your size or the color you fell in love with, but we can make it for you in another fabric and in your size. Just tell us what you're looking for… continue reading →