Description
SOLD OUT. Contact us for more options.
Circle Skirt – choose your option: 1 layer, 2 layer or 3 layer with attached crinoline.
Mona Lucero introduces the New Circle Skirt. The skirt shown in the photo includes 3 layers, but you can order simply 1 layer with no crinoline, a 2 layer with no crinoline and a 3 layer (as shown in the photo) with an attached crinoline.
Circle skirt with approximately 2″ wide waist yoke and side exposed zipper.
Color, fabric type and weight: Upper layer is midweight 100% cotton, 2nd layer is heavy-weight natural brocade. Attached tulle petticoat is 100% polyester stiff diamond net with the upper skirt made of 100% polyester smooth sheer fabric for comfort near the skin.
Wear with heels, boots, with tights or bobby socks. When? Business, school, dinner out, date night out and just because! This new shape will become a special piece in your wardrobe.
Dry clean only
how to order your size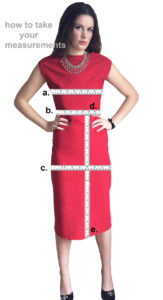 Ordering your correct size begins with accurately measuring yourself. You might think that you can order a size that you've worn before, but that doesn't necessarily work – because sizes can vary greatly depending on the manufacturer. After you've measured yourself… continue reading →
special orders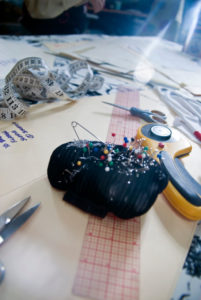 You may not see your size or the color you fell in love with, but we can make it for you in another fabric and in your size. Just tell us what you're looking for… continue reading →