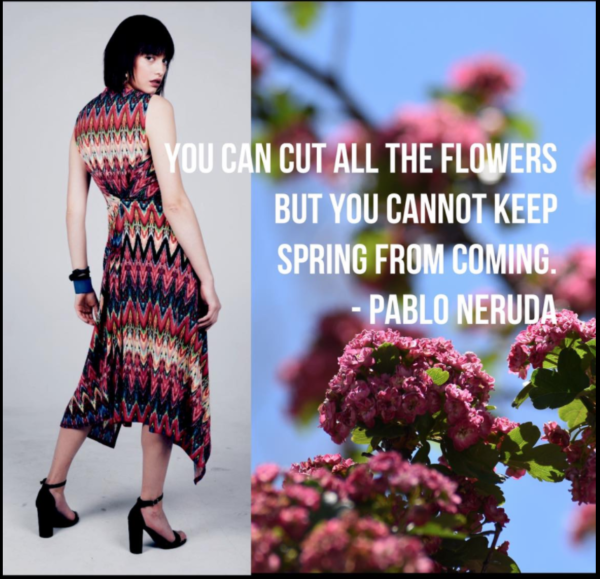 Located at 126 West 12th Avenue in the Golden Triangle Neighborhood close to Denver Art Museum
Denver, CO 80204
After reflecting on the news, talking with friends and advisors, we're taking a momentary break to help with "flattening the curve" during the Coronavirus outbreak. Our plans are to reopen when Government officials give us the go-ahead.
In the meantime, we're happy to announce our "Downtown Live Stream at Mona's" on Facebook every Friday evening at 6:00pm starting with this coming Friday, March 20th! Let's spend time together chatting online about fashion and other things. We'll have special guests including other Denver creative people and businesses to talk about "whatever". This will also be a virtual shopping experience and we'll be presenting you with special offers. Please tune in because we currently have a great eclectic and fun inventory and we're still producing new designer scarves, tops, skirts, dresses and more every week (all designed by Mona and sewn in the Denver Metro area). We'll ship direct to you!
Thank you and best wishes to my friends, family, clients, customers!
Remember – "You can cut all the flowers, but you cannot keep Spring from coming." – Pablo Neruda
Looking forward to seeing you soon!